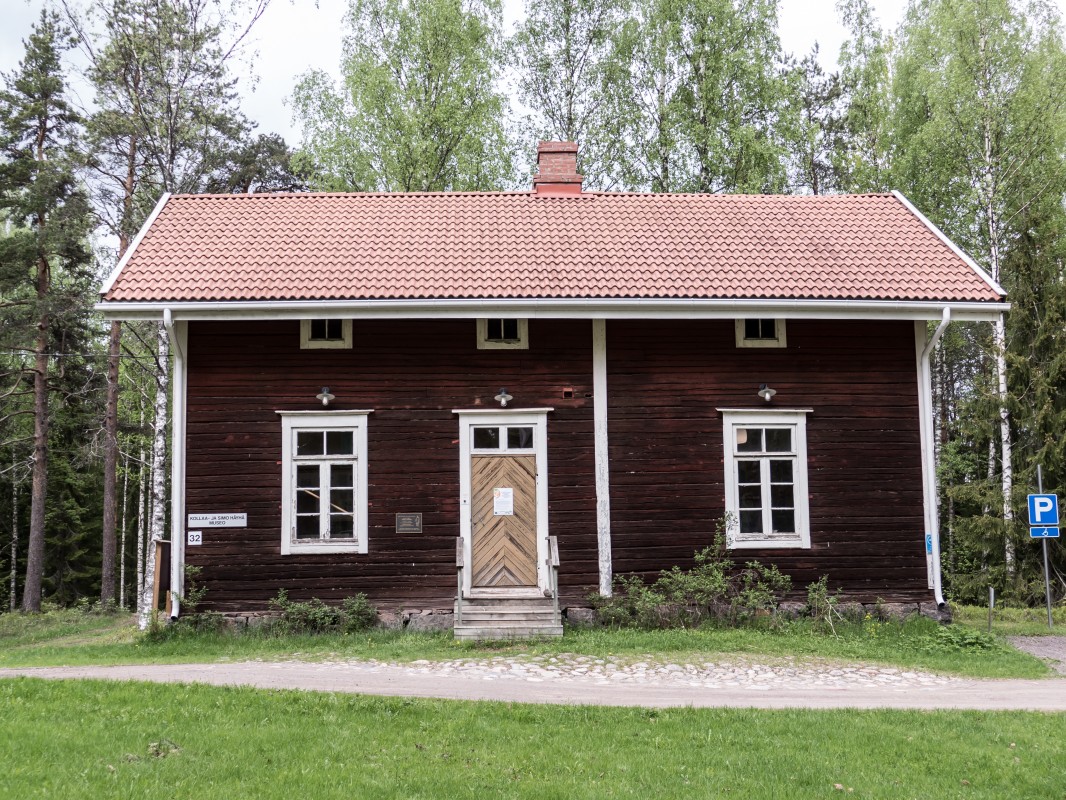 INFORMATION ABOUT THE MUSEUM AND EXHIBITIONS
Location and buildings in the area
Museum is located in Sairastupa (infirmary, small hospital) of the historical reserve barracks area in the village of Miettilä at Rautjärvi. Other original buildings of the barracks area are residents of company commander and warrant officer, warehouse and cellar. The main barracks building doesn't exists anymore, in the same location Suojeluskunta of Rautjärvi build its own big house. It was destroyed at the beginning of the Continuation War and after the war so called Terveystalo (literally Health Building) was built on top of stone foundation. This building still exists.
Simo Häyhä –exhibition
Exhibitions of the museum are in four parts. Main exhibition at the ground floor is room of Simo Häyhä where visitors can explore the life of the most famous character of the Winter War. A lot of pictures and other authentic material related to three most important areas of Simo's life are on display : hunting, farming and sniper.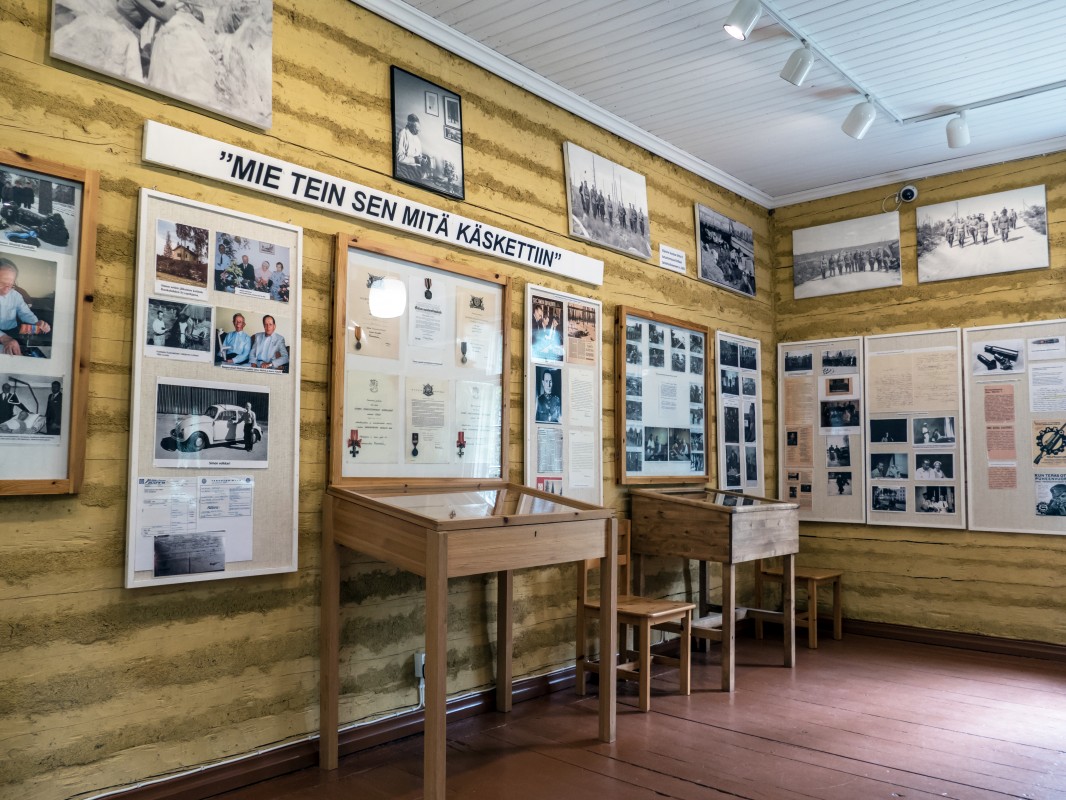 Coffeehouse
The other ground floor room have been furnished by Martat to the style of Finnish country home of 1930-40's. During the summer time a small coffeehouse is serving visitors in this room. Coffee, tea and other refreshments are available.
Battles of Kollaa
Exhibition on the second floor is split into two parts. First room concentrates to the men of Rautjärvi and their fate during the Winter War and especially in the battle of Kollaa. Several small items of the exhibition have been received from veterans and their relatives. This year, 2019, is the year of celebration of the beginning of the Winter War, so museum exhibitions will honor this during the summer season.
The other room is dedicated to the battle history of Kollaa, mainly by several maps and pictures. Most impressive picture is the made from several pictures and it shows the battleground of Kollaa during the Continuation War . It shows clearly the effect of heavy artillery shelling and the size of Kollaa-river is also prominent. Also socalled war scrap is displayed.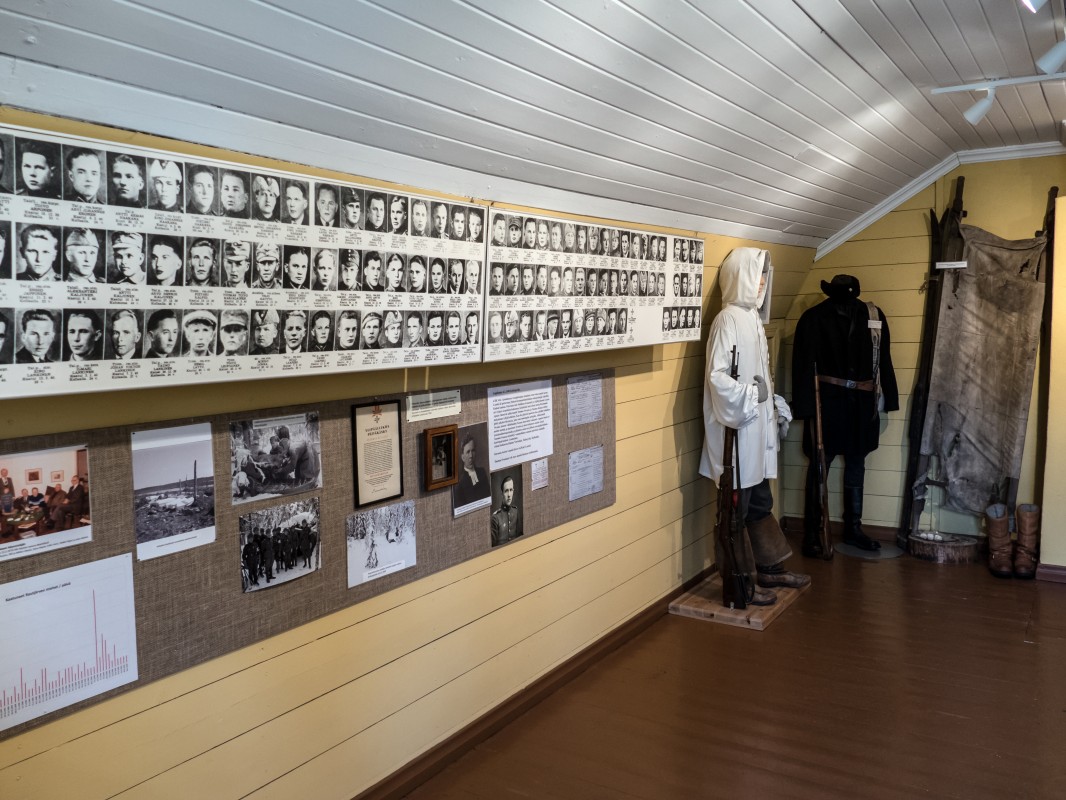 Field guns
Outside, on the front of museum, two field guns, model 76RK27, are on display. Model is from the Winter War time although not exactly the same model as used by men of Simpele at the Kollaa battles, 76LK13 –guns.